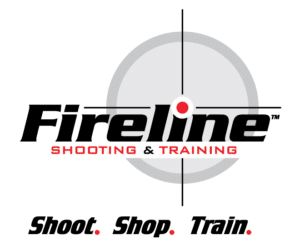 Clients of ours frequently have unconventional ideas for franchises – many of which don't even see the light of day. But Wisconsin-based Fireline Shooting & Training is an example of one unique franchise that has found a foothold in the market and is now expanding.
Fireline offers franchises for shooting sports centers that feature indoor ranges, training centers and a retail store component selling firearms and related accessories, ammunition and reloading equipment. The company opened its first location in Rice Lake, Wis. in the winter of 2015 and their second location in Grand Chute, Wis. in the fall of 2016. This year, they made the leap to franchising.
The Fireline model is very different than their traditional competitors. The company has taken the gun range, something that was typically found only in large spaces in rural and industrial settings, and brought it into strip malls and similar settings that require less space and less cost, and are more convenient for the customer. As a result, in contrast to the traditional shooting ranges that attract predominantly adult males, Fireline's model and neighborhood locations also attracts women and families who want to visit their local shooting center, either as an entertainment destination option, or in combination with their other local retail visits.
Leaders within the company carved their market niche by tailoring their products and services to the needs of their customers. Fireline provides education, training and shooting range facilities for continued practice, while also carrying a carefully selected range of shooting sports products and accessories. All of this is combined with the idea that the customer service experience should be tailored to each customer.
Creating a successful startup franchise out of an unconventional concept is definitely not a sure thing. But, with the right planning, the right execution and help from an experienced advisor, some outside shots can pay off. It seems to be doing so for this non-traditional concept.