Larkin Hoffman
Hospitality Franchising
Hospitality franchisors use franchising to expand their brands and rooms across the country. The Larkin Hoffman franchise attorneys have decades of experience representing worldwide hotel brands develop global operating standards, meet regulatory franchise requirements, and navigate franchisee relations.
Our franchise team has been called "the most impressive transactional team in the U.S."
Our franchise attorneys are consistently ranked among the leading franchise attorneys in the U.S. Chambers USA: America's Leading Lawyers for Business (2017), an annual guide identifying the top attorneys and firms in the U.S., called our franchise team "the most impressive transactional team in the U.S.," as reported by industry sources contacted by Chambers USA.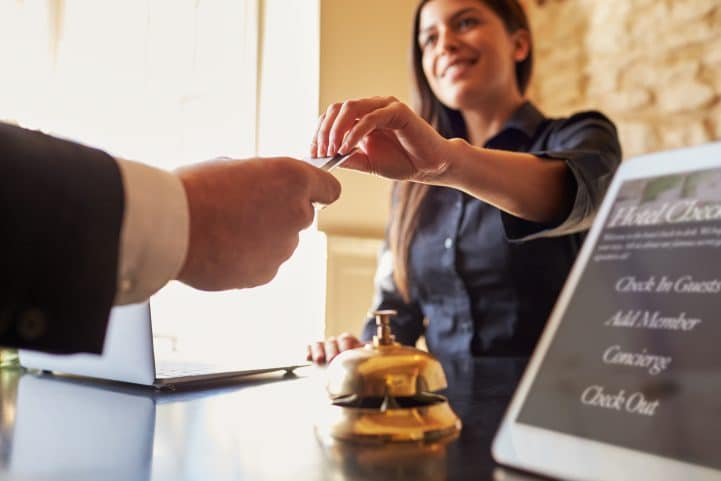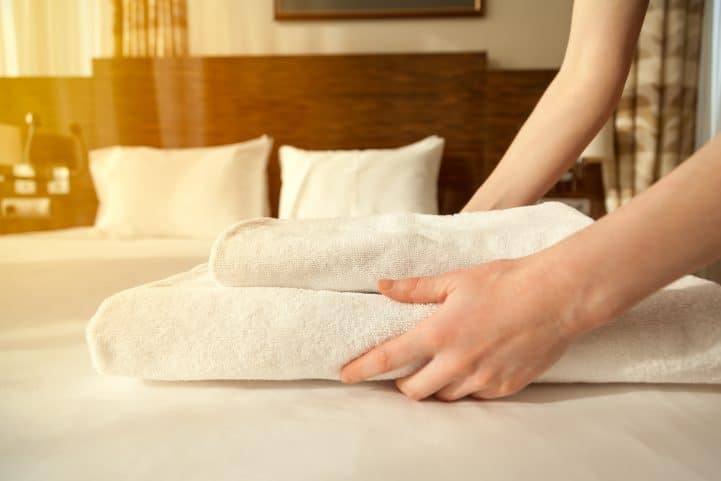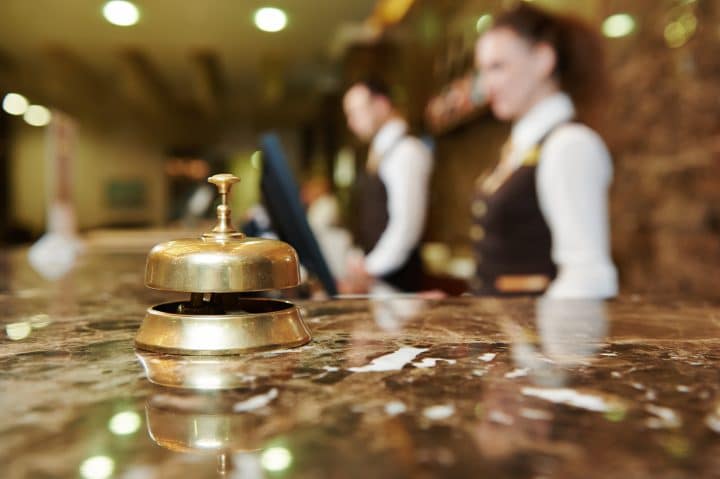 Start Franchising
Expand through franchising
Franchising is the business relationship between a "franchisor" (the party that owns the brand name and is granting the franchise) and a "franchisee" (the party that is obtaining the right to use the brand name at another location). The franchisor permits the franchisee to operate a hotel or motel under the franchisor's brand name and using the franchisor's design standards and other operating standards and the franchisor's reservation systems, and in return, the franchisee pays fees to the franchisor.
The franchisor licenses its brand name, standards, and technology to the franchisee and provides site selection, training, marketing, and other support services to the franchisee to help the franchisee succeed in operating his or her hotel or motel and grow the brand as a whole. In return, the franchisee pays to the franchisor one-time and periodic fees (e.g., an initial franchise fee for training, weekly or monthly royalties based on sales, marketing fees, and technology and support fees).
Start Franchising
Why franchise?
If you're considering franchising your hotel or motel brand into a regional or nationwide hospitality chain, chances are good that you've already reached the limits of your personal operations. Despite a lack of time, money, or personnel, you want to see your brand grow even larger. Franchising is an effective solution because it makes franchisees responsible for hiring employees and operating a hotel or motel under your brand name and using your reservation system, leaving you free to focus on continued expansion.
Start Franchising
What we offer
Franchising can be a great way to expand your hospitality business to multiple locations, by granting franchisees the right to own, develop, and operate a hotel or motel using your brand name and decor standards, suppliers, and technology systems (such as reservation systems).
Here's a brief overview of what to expect: after an initial franchising consultation, we'll draft your Franchise Disclosure Document, Franchise Agreement, and other key ancillary contracts. We'll also file a trademark application and take further steps to protect your intellectual property. Next, we'll form the franchising company that will act as the franchisor, drawing up any necessary organizational documents. Finally, we'll handle the state registration process, if needed, and you'll be ready for business.
chevron_left
chevron_right
Why Larkin Hoffman?
Franchising is a highly regulated form of business in itself and is subject to state and federal laws that affect disclosure and registration of franchise systems, the sale of franchises, and the ongoing relationship with franchisees. Larkin Hoffman is dedicated to helping entrepreneurs and existing franchisors navigate the legal complexities of franchising.
W're passionate about cutting through the jargon and protecting the best interests of our clients. We've spent years playing an active role in shaping franchise law, so we like to think we know our stuff. And, with our extensive experience advising worldwide hotel brands, we're perfectly positioned to represent your franchise, guide you through difficult franchisee relations, and ensure that you remain compliant with state and federal regulations.
Our franchise attorneys possess the knowledge and years of experience needed to guide your franchise system at any and every stage of the process. We've represented global hospitality companies operating multiple brands and startups alike—we've even been there to see some of those startups transform into nationally recognized brands. Whether you simply need a new Franchise Disclosure Document or are interested in multi-unit franchising, we'll be by your side through it all.
We have provided legal services and counsel to clients in a wide variety of industries, including the hospitality industry. Here are just some of the hospitality brands we represent:
AmericInn
Baymont Inn & Suites
Country Inn & Suites
Days Inn
GrandStay Hospitality
Hawthorn Suites by Wyndham
Howard Johnson
La Quinta Inn & Suites
Microtel Inn & Suites by Wyndham
Park Inn
Radisson
Radisson Blu
Radisson Red
Ramada
Super 8
The Registry Collection
Trademark Collection
Travelodge
TRYP by Wyndham
Wingate by Wyndham
Wyndham Garden
Wyndham Grand
Wyndham
We offer comprehensive legal services for new franchisors and mature franchisors alike and can assist with a wide range of franchising issues, from your first franchised location to your 100th and beyond. Whether you need help navigating complex legal issues, restructuring your franchise system, or resolving disputes with franchisees, our team of knowledgeable franchise attorneys can guide you.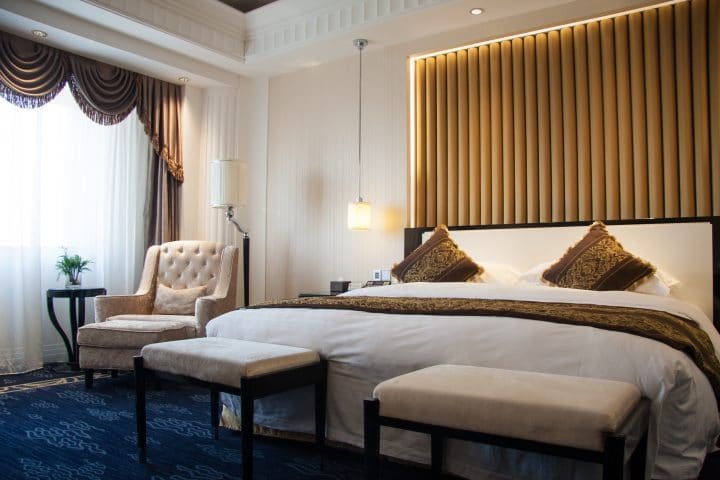 EMERGING & MATURE FRANCHISORS
Grow through franchising
Your hotel or motel franchise could be wildly successful or moderately profitable—but is it running at its most efficient ability? Our experienced franchise attorneys are ready to look at your business with a trained eye to ensure that your system standards are current and being enforced. If needed, we can work to restructure your franchise, implement system-wide changes, and develop multi-brand or global brand operating standards. We also keep a constant eye on legal and business developments in the world of franchising so that we can share key insights and keep your franchise system functioning and in compliance with state and federal regulations.
Renewal & Registration
Creating a franchise system isn't a one-time occurrence—state and federal law require you to update your Franchise Disclosure Document (FDD) at least annually. Larkin Hoffman's experienced franchise lawyers can work with you to prepare and update your FDD, Franchise Agreement, and ancillary contracts for annual renewals. And while these documents are critical to the continued operation of your franchise, that's not all we do; we also provide legal counsel based on the latest developments in franchise law, hospitality industry changes, and evolving best practices to ensure that your franchise is operating at its best.
Franchisee Relations
The attorneys at Larkin Hoffman will have your back throughout a variety of complex legal situations and ensure that your brand remains protected as you expand regionally, nationally, or globally. We can provide counsel on a number of issues unique to hospitality franchising, such as encroachment and adjacent casino operations, data privacy/PCI compliance, quality control, dual branding, and early termination of a franchisee's Franchise Agreement (including enforcement of liquidated damage clauses).
Acquisitions and Sales of Franchise Brands
We have represented some of the largest global hospitality companies in the acquisition or sale of hospitality brands. We provide thorough due diligence review on franchise matters, intellectual property matters, real estate matters, and other areas of law. We structure acquisitions and sales and prepare the necessary purchase or merger agreements. We have also worked with co-counsel in providing franchise-specific legal support.