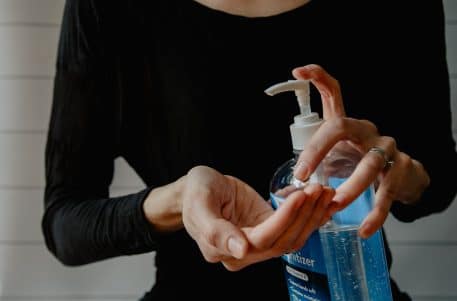 As the coronavirus (COVID-19) continues to spread into a global pandemic, businesses must plan for potential disruptions resulting from reduced customer demand, sick or quarantined employees, and other economic threats. Many franchised businesses have already felt the symptoms of COVID-19, especially those in the restaurant, hospitality, and travel industries. For example, in one of the first and hardest hit areas in the U.S., many restaurants in Seattle, Washington reported a 40% drop in business in the first week of March 2020, according to the Washington Hospitality Association.
According to the Centers for Disease Control and Prevention (CDC), commercial establishments are at the forefront of the virus threat. Franchisors can take several actions to help curb the spread of the virus and assist franchisees and employees weather the threat:
Increase Cleaning Requirements
Businesses need to increase their communications and expectations with franchisees related to cleanliness, hand-washing, and hygiene.  If needed, franchisors should strongly consider requiring more frequent disinfecting cleanings by franchisees, and make sure franchisees keep sufficient supplies of hand sanitizers and soap at their locations.  Any cleaning products used should meet the CDC's approved list of disinfecting cleaning agents for COVID-19.
Franchisors should also remind franchisees that their employees must follow the cleaning protocols recommended by the CDC.
Reduce In-Person Conferences and Training
Franchisors should strongly consider postponing franchisee conferences and training that could involve large gatherings of people.  Many sporting events, schools, and other establishments have already cancelled conferences, games, shows, and the like.  If possible, these meetings should be held virtually instead.
Workplace Policies
To encourage self-reporting, franchisors should consider implementing an employee coronavirus policy for their employees outlining the procedures in the event of an outbreak or exposure that requires quarantine.  A few items to consider when developing a policy are access, connectivity, and circumstances in which people will be barred from the workplace.
Temporary Variances
Franchisors should maintain open lines of communication with franchisees impacted by the coronavirus and consider granting temporary variances for specific standards outlined in the franchise agreement that may be impossible to meet if a location is forced to close as a direct result of the virus.  Standards related to required minimum hours of operation, minimum staffing requirements, fixed franchise fees not tied to gross sales, and the like may pose great hardship to franchisees directly impacted by COVID-19.  Franchisors may also need to assist franchisees in using alternative suppliers if existing suppliers are unable to meet franchisee orders.
All employers need to consider how best to decrease the spread of COVID-19. Foremost should be the health and safety of your employees and customers. Maintaining open lines of communication with your franchisees about the coronavirus and its impact demonstrates a franchisor's awareness and helps to prevent the spread of the virus.