January 1, 2021.  Congratulations!  We made it.  Happy New Year!  Raise a glass to new beginnings.
As we turn the page on 2020, many "normal" people make year-end resolutions ranging from eating healthier in the upcoming year, to exercising more, to spending more time with family and friends (although some of us may have had enough "family time" in 2020's quarantine).  As franchise registration and disclosure lawyers, we too make resolutions for ourselves and our clients—specifically, for a smooth and efficient upcoming franchise registration process that for most clients is quickly approaching.  Hopefully, by keeping top-of-mind the following 5 registration and disclosure tips, your 2021 registration process will be much smoother than 2020's. Seriously, how could it not be!
Talk to the Auditors
With FASB's December 2020 vote to finalize the proposed practical expedient related to franchisors, it should not be long before a franchisor can recognize initial franchise fee revenue at the time its pre-opening services are completed (as opposed to having to amortize it over the life of the franchise term). Assuming the issuance of a final standard shortly, franchisors who choose to use the practical expedient should work with their lawyers and auditors to ensure their operations and documentation put them in a position to be able to support use of the practical expedient.
Covid Side Effects for Franchisors
Identify how Covid has affected the operations of the franchised business, if at all, and determine whether those effects must be addressed in the Franchise Disclosure Document (FDD). For example, do Item 7 costs need to be revisited and revised because of an increase in opening costs due to the required purchase of additional equipment and/or supplies to combat the spread of Covid?  Many brands are requiring upgraded filtration and venting systems as well as specific cleaning supplies and personal protective equipment to address health and safety concerns created by Covid.  If these requirements increase the cost of opening, these increases must be reflected in Item 7 and in any other applicable Items of the FDD.
New Technology is the Norm
Restaurant brands are requiring upgraded technology to facilitate curbside, take-out, and third-party delivery, along with contactless payment. Lodging brands are requiring upgrades in technology to address contactless check-in and check-out and other brands are requiring technology upgrades to otherwise safely facilitate the customer experience.  Address these items in Item 11 along with any changes to Item 7 and potentially Item 8 depending upon the supplier arrangement.
Item 19 Nuance
Try as we might, none of us can predict with certainty the effect of Covid on business in 2021. Whether we will be back to pre-Covid 2019 levels will depend upon various factors including the efficacy of the vaccine, its continued roll-out, public acceptance, and the effect of different Covid strains.  Based upon the information to date, it seems to be a reasonable possibility that the first year of operation for a franchisee who buys in 2021 and opens in the summer or later will be closer to 2019 than 2020.  Accordingly, there should be a reasonable basis to provide 2019 and 2020 financial information in Item 19 as that information provides a prospect with a snapshot of business before and during Covid.
As an aside, if franchisors who made financial performance representations did not amend their 2020 FDDs to provide updated 2020 financial information, these franchisors should address why not in the renewal cover letter, as state regulators have indicated that this will be an area of focus in 2021.
Focus on the Financials
State regulators have indicated that franchisor financial statements and their explanatory footnotes continue to be a particular area of focus. In light of this renewed scrutiny, franchisor counsel should review the financial statements before they are issued to obtain explanations of any potential issues and work with the auditors to address these issues in the footnotes.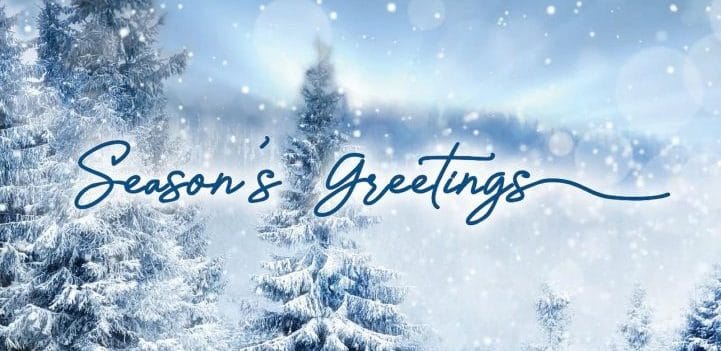 Larkin Hoffman
Happy New Year!
Our wish for you in 2021 is a sense of normalcy in your business, good health, both physically and financially, and a smooth and efficient registration process.  Cheers to a new year!