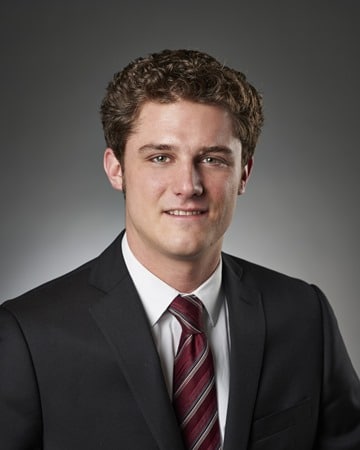 Practice Overview
R. Henry Pfutzenreuter advises clients in litigation, with a focus on franchise and distribution, employment, and commercial disputes. He represents a broad range of businesses, from startups and closely held corporations, to international franchises and publicly traded companies. Henry approaches disputes with a balance of pragmatism and zeal that maximizes his clients' business objectives and minimizes the burden of litigation. He is adept at using the latest litigation technology to thoroughly review the evidence, present his clients' positions effectively to the court, and obtain the most efficient results possible.
Representative Experience
Franchise Litigation
Breach of Contract and Misrepresentation Claims - Represented a national franchisor in claims brought by a group of franchisees alleging breach of contract and misrepresentation in connection with sales and operation of the franchise, including by compelling the franchisees to bring their claims separately in an arbitral forum.
Noncompete Agreements - Regularly involved in enforcing franchise agreements' noncompete terms against current and former franchisees who attempt to take knowledge and experience gained from franchisors and use it to operate their own competing businesses, both domestically and abroad.
Trademark Infringement Claims - Brought suit against a business that was knowingly and willfully using a franchisor's trademarks to market its own services.
Commercial Litigation
Breach of Contract - Defended a utility district from a neighboring city's breach of contract claim in connection with the construction of a shared municipal facility.
Breach of Warranty - Represented California lighting manufacturer in breach of warranty and fraud claims against Fortune 500 manufacturer and distributor of LEDs.
Copyright Infringement - Defended a start-up online service provider from claims of copyright infringement by a well-established national competitor.
Real Estate Sales - Represented seller of Minneapolis office tower, preventing buyer's attempt to hold-up and re-negotiate the transaction by enjoining the purchase agreement's termination, and forcing buyer to close at the agreed-upon purchase price of $18.65 million.
Sincerely,
Henry Pfutzenreuter
BAR ADMISSIONS
EDUCATION
University of Minnesota Law School, Minneapolis, MN, 2010, J.D., magna cum laude
University of Minnesota, Minneapolis, MN, 2007, B.A.
HONORS
Franchise Legal Eagle by Franchise Times, 2021
Rising Star®, Super Lawyers magazine, 2016-Present
PROFESSIONAL ASSOCIATIONS & MEMBERSHIPS
Hennepin County Bar Association
Minnesota Defense Lawyers Association
Minnesota State Bar Association
American Bar Association, Forum on Franchising
International Franchise Association